The holidays are right around the corner and that means that a Rio Grande Valley tradition is almost upon us! Yes, that means enjoying Delia's with the family! Of course, delicious foods are synonymous with the holidays, so make room for our holiday tamales.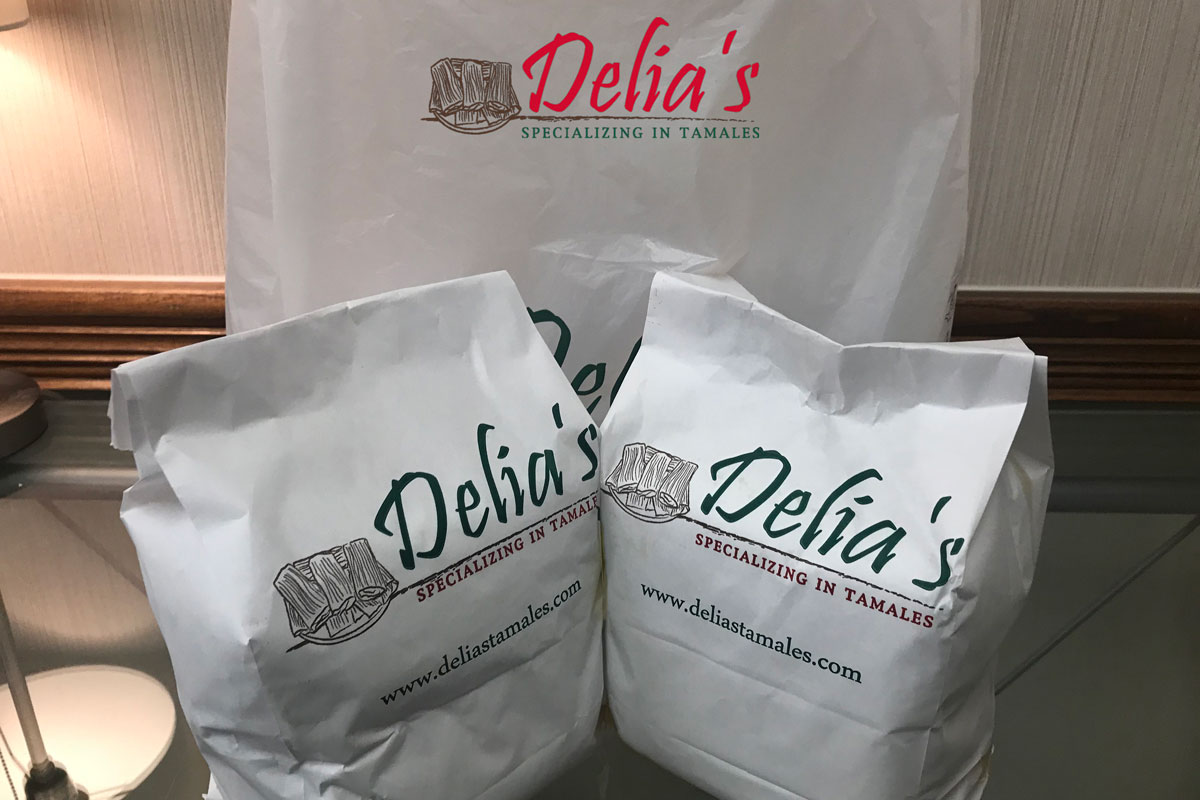 Here are a few reasons why enjoying Delia's is a must during the holidays:
We are open every day in November, so getting a last-minute order in the drive-thru isn't a problem.
Take the stress out of cooking and place an order of tamales at one of our six locations.
Prepping a turkey can take hours. Avoid this and pick up an order to go!
Participating in a potluck or 'Friendsgiving'? Bring a dozen tamales with you! You'll surely be the center of attention with an order of our mouthwatering chicken and cheese tamales!
Ordering online and wanting them shipped to you? Don't wait any longer. Our tamales come frozen, so all you have to do is thaw them out!
Are You a Picky Eater?
Are you or someone you know on a special diet?
We also offer several meatless options:
Bean and jalapeno
Bean and cheese
Sweet corn tamales
Cream cheese and jalapeno
Bean, cheese and jalapeno

Reheating is Easy
Since leftovers and the holidays go hand-in-hand, the easiest and quickest way to reheat your tamales is to wrap them up in a paper towel and place them in a microwave. If you are warming up an order that was shipped to you, a popular method for reheating is with a comal, or flat iron pan. Just allow the tamales to thaw out beforehand.
Order Your Tamales Online Today!
Our restaurants have been serving the most unforgettable tamales in the Rio Grande Valley since 1998, and we are looking forward to continuing that tradition. Place your holiday orders today.