Our History
Delia's was started almost 30 years ago from very humble beginnings. Needing to provide for her family, Delia started with just $20 in her pocket which she used to buy ingredients to make tamales with one of her sisters. They started with five pounds of masa and used all of their proceeds to continue making tamales. Each morning, they set out with their freshly-cooked tamales in coolers, going door-to-door and business-to-business selling them to the delight of customers. After some time, Delia built a solid client base and realized that she was outgrowing her kitchen. She'd successfully turned the tamale as a holiday staple into a year-round treat.
In 1998, at the urging of her clients, Delia opened her first location in South McAllen. After solidly establishing the inaugural location, she realized that a second spot was desperately needed to keep up with customer demands. As a result, a second location opened in Pharr in 2003. Shortly thereafter, another opened in Edinburg in 2006 with fourth and fifth locations in Mission and San Juan opening in 2008. In 2012, a second location in North McAllen was added. In July of 2020, Delia's opened their first location outside of the Rio Grande Valley in San Antonio.
All seven locations freshly steam tamales throughout the day for everyone's enjoyment. Delia herself still plays an active role in ensuring that all tamale varieties are served to the standards that have made her a household name in the Rio Grande Valley.
A Delicious Origin: The History of the Tamale!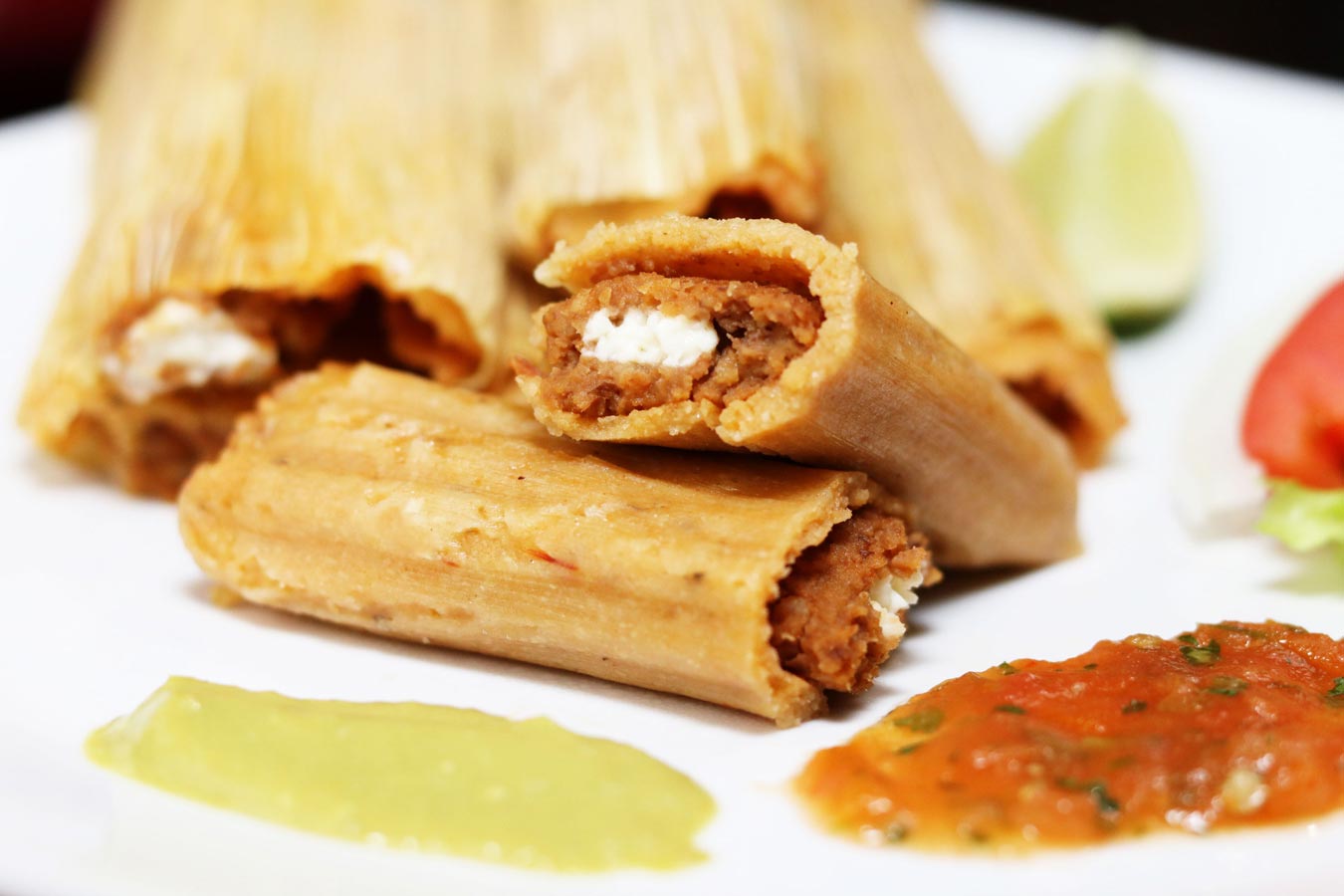 Are you familiar with how the tamale came to be?
Some records state that the first tamale appeared around 5,000 B.C. or even 7,000 B.C. in pre-Columbian history. As the stories go, women were initially taken into battle to feed the mass of warriors with meats, stews, and tortillas made of masa.
As war evolved for the Aztec, Mayan, and Incan tribes, so did the need for portable, sustainable food. It was a necessity that demanded creativity, but the women rose to the occasion and the tamale was born!
How They Evolved
The word "tamale" is derived from the Aztec word "tamalii," which means "wrapped food." At first, tamales were prepared by covering them with hot ashes, making them crispy and brown. However, steaming them in underground pits or uncovered pots eventually became the norm.
Throughout the years, the tamale changed in size, color, and even fillings, all depending on where the cooks were located. In some parts, the tamale was wrapped in cornhusks, while in others, tree bark or banana leaves were used.
The Aztecs traditionally used turkey, frog, flamingo, rabbit, honey, or beans as fillings. Mayans, on the other hand, used squash, iguana, deer, beans, or fish. Eventually, through centuries-worth of evolution, the tamale became how we know it today.
A Celebrated Tradition
It's fair to say the tamale is a staple of the Hispanic community and one that is celebrated around the globe! You'll see tamales at weddings, birthdays, and even through the holiday season!
Its impact is so apparent, that there's a national holiday dedicated to it: National Tamale Day on March 23rd! McAllen also celebrates it each year during the McAllen Tamale Fest! At Delia's, we're proud to have been part of last year's festival and hope to see you at this year's as well!
Have a Taste of History!
Tamales should be flavored by everyone, and Delia's is here to make it happen! We've perfected our recipes during our 30 years of tamale-making. Whether you want to dine in, carry out, or have a few dozen tamales shipped anywhere in the nation, Delia's is the spot for you!