It's January and the football playoffs are upon us, which means that game day snacks should be taken just as seriously. If you're hosting a watch party and need to feed several friends who are coming over, don't look any further than Delia's. Our delicious tamales are perfect for football and for any group, large or small. Hosting friends will be easy, especially if everyone has something to snack on!
Take Some to the Party
If the party is at a friend's house, then it shouldn't be a problem to bring food. Stop by Delia's and pick up an order via our drive-thru. Five of our six locations have drive-thrus, making it easier to take an order from you. Plus, we're open seven days a week, so it doesn't matter which day the game is on. Delia's is ready to make your order to-go. 
An Easy Cleanup
No need to spend the morning of gameday getting the kitchen or grill ready. Pick up a large order of our delicious tamales and skip the cleanup. Plus, we can help make it easier to clean up by adding disposable plates and forks to your order. Just let us know how many you need.    
Warm Up with a Bowl of Menudo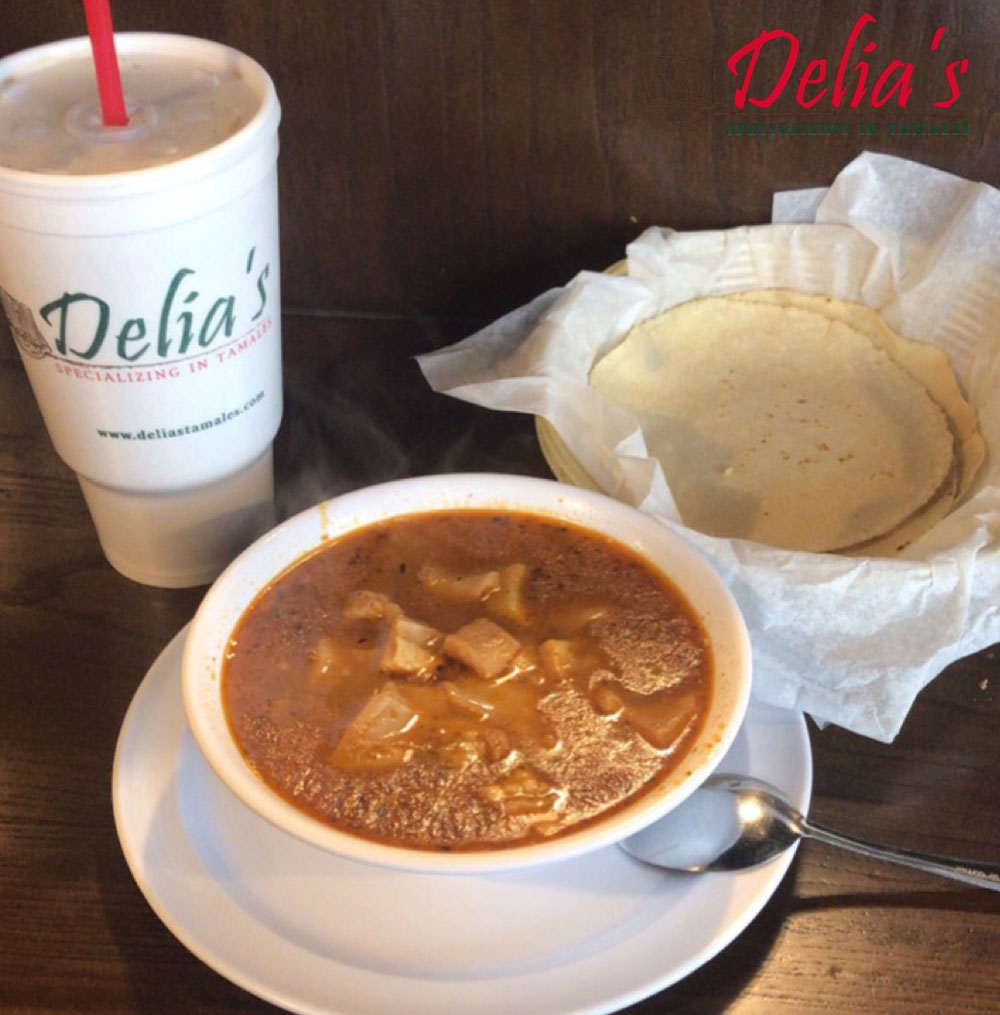 If it's cold outside, remember that we serve hot and fresh menudo on weekends and can make it ready to-go. Or, if you had a long night out, grab a bowl to help out with that hangover. 
Don't Forget the Salsa!

     
If you are picking up an order, don't forget to pick up some of our zesty salsa. Just like our tamales, we make both red and green salsas fresh every day!
Place Your Order Today!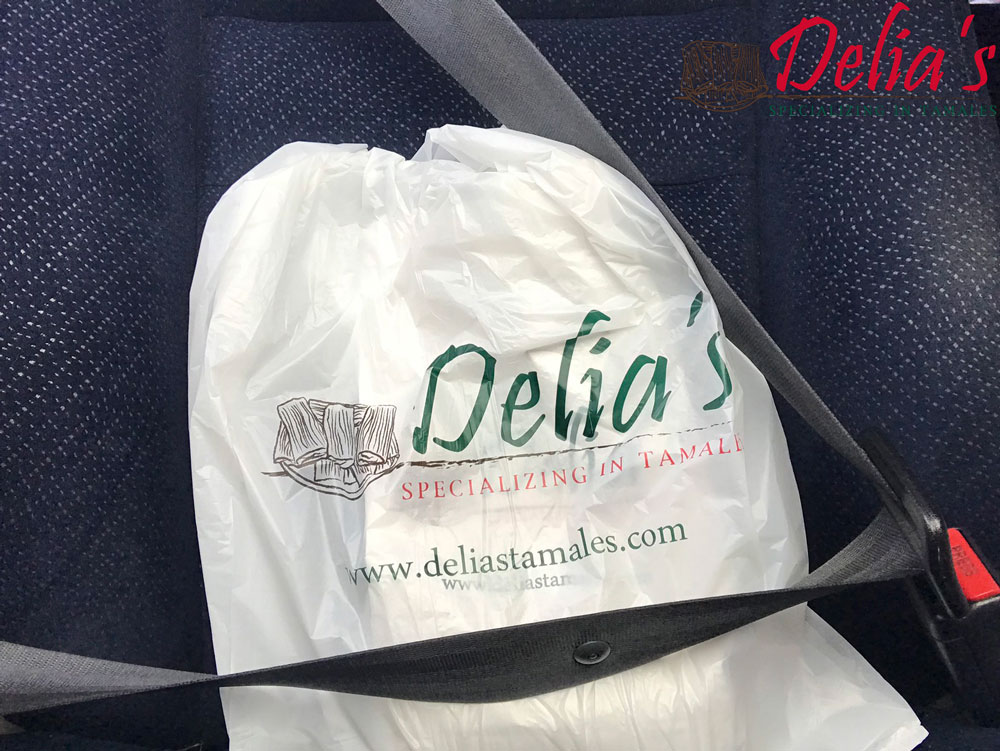 It's not the weekend yet, but if you need to place your order now, then get started! Give one of our six locations a call today and we'll have your order hot, fresh, and ready to go!