Football season is back, and in Texas, this means that countless sports fanatics will be spending their Friday nights, Saturdays, and Sundays watching their favorite teams! So, before heading out to your local game or throwing a big game day watch party from home, be sure to have the only food that can satisfy your game day hunger: an order of tamales from Delia's!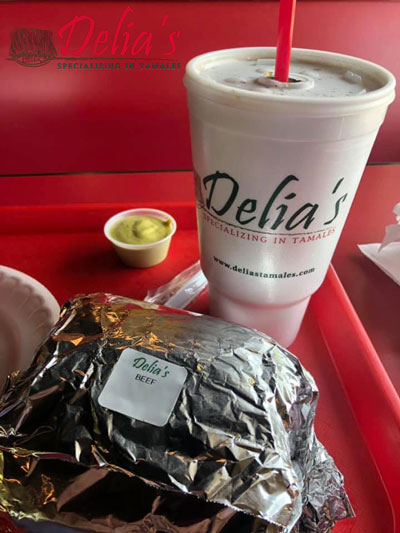 Take an Order to Go!
One of the many things we pride ourselves in at Delia's is our speedy service. We know that your time is valuable, so we always work as quickly as possible to get our customers their food so they can be on their way.
So, if you're going to the big game on a Friday night or are making a food run at halftime on Saturday or Sunday, then stop by Delia's or order ahead so we can have your meal ready in time for your arrival. And don't forget to let us know if you need plates and forks with your order! We offer these free of charge.

The Perfect Meal for Football!
Why spend hours preparing for and cooking up a barbeque meal when you can get game day ready by stopping at Delia's and ordering a few dozen tamales? We know, barbeque and football go hand-in-hand in Texas, but there isn't anything wrong with taking a break from the routine every once in a while. An order from Delia's will always be the easier option. Besides, the clean-up process will always be quicker with a few dozen tamales!

Get Game Day Ready with Delia's!
Before creating a grocery list for a lengthy barbeque, let Delia's draw up the winning play to make sure that you score big at your next game day party! Plus, with 18 different mouth-watering varieties, our menu can satisfy any football crowd! Kick off football season the right way by visiting one of our six locations this weekend. Also, in case you haven't heard yet, we'll be opening a seventh location in San Antonio in 2020! Contact us for more info!