What do you love most about the best tamales? We love their versatility; they can be used for every summer celebration! Here are eight scrumptious tips for enjoying this delicious dish to celebrate this special holiday right.
Compliment Your Tamale
We don't mean you should tell your tamales how yummy they are (unless you cannot help yourself!) You should pair your tamale with something that will elevate your dish. Some of the most popular side pairings include
Rice

Corn

Beans

Caldos

Salads
If you're craving something sweeter, we suggest arroz con leche, marzipan, horchata, or flan with our sweet cream tamale.
Dress for the Occasion
Your tamale should be nicely dressed for its big day. Top your plate with the following:
Rice

Cheese

Salsa Rojo

Sour cream

Salsa verde

Cilantro cream

Refried beans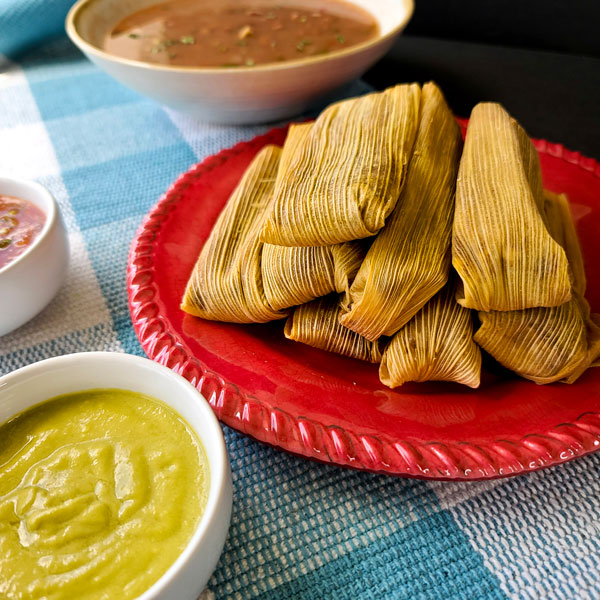 Tamale Tasting
Use a variety of our tamale flavors at your next fiesta. Order a half dozen to a dozen of each of our many flavors to choose from and mix them up. You can order online, and freeze tamales to last the whole summer long.
Share the Love
Just like our Christmas in July extravaganza coming up, you can order ahead of your celebrations and even give them as gifts!
Making Yummy Side Dishes
Compliment your meal while making it fun. Get friends and family together to create different side pairings. Side dishes help round out an otherwise simple entrée. They add texture, depth, and interest to a meal.
Read about a few side pairings we recommend:
The Best Tamales
Don't let the summer weather go to waste and order today. This is your option if you're looking for something simple and delicious. Order tamales online today.