The weather is becoming cooler, which can only mean one thing, winter is coming! And with the fall and winter seasons come the holidays! So, before you begin the hassle of holiday shopping, be sure and have some delicious treats planned and ready to go first! At Delia's, we become increasingly busy during this time of year. We want to invite you to place your orders now before the rush comes!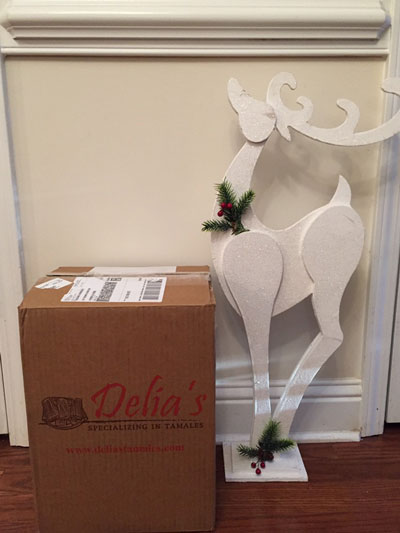 Freeze Now, Eat Later
Save yourself from having to wait long periods for our delicious tamales by ordering them now! We always ship them frozen, so you can either warm them up immediately or keep them frozen until the holiday celebrations arrive!

Tamales Are a Holiday Essential
In Texas, tamales are a favorite to have at the dinner table during the holidays. Whether you pair them with turkey and dressing or have them as they are, tamales are a holiday staple and should always be enjoyed during festive occasions.

We Get Very Busy During the Holidays
With every holiday season at Delia's, we get incredibly busy. So, if you plan on placing an order, do it now before the rush comes. Each year, we place a cutoff date for orders – usually around the first or second week of December. Avoid waiting until the last minute and get started now!
Don't Wait, Order Today!
This year's cutoff date has yet to be announced, but don't wait! Place your orders or feel free to visit any of our locations. Also, we're planning on opening a new location in San Antonio in 2020! Be sure to follow us on Facebook, Twitter, and Instagram to stay up-to-date on announcements! Otherwise, contact us with any questions.