The company that's provided delicious and convenient tamales for so many years is making its way up Route 281! That's right, in case you haven't heard yet, Delia's will be opening its first San Antonio location very soon at 13527 Hausman Pass. Now, residents of the Alamo City can dig into our famous tamales or even become part of our team because we're hiring!
From 956 to 210 with Love!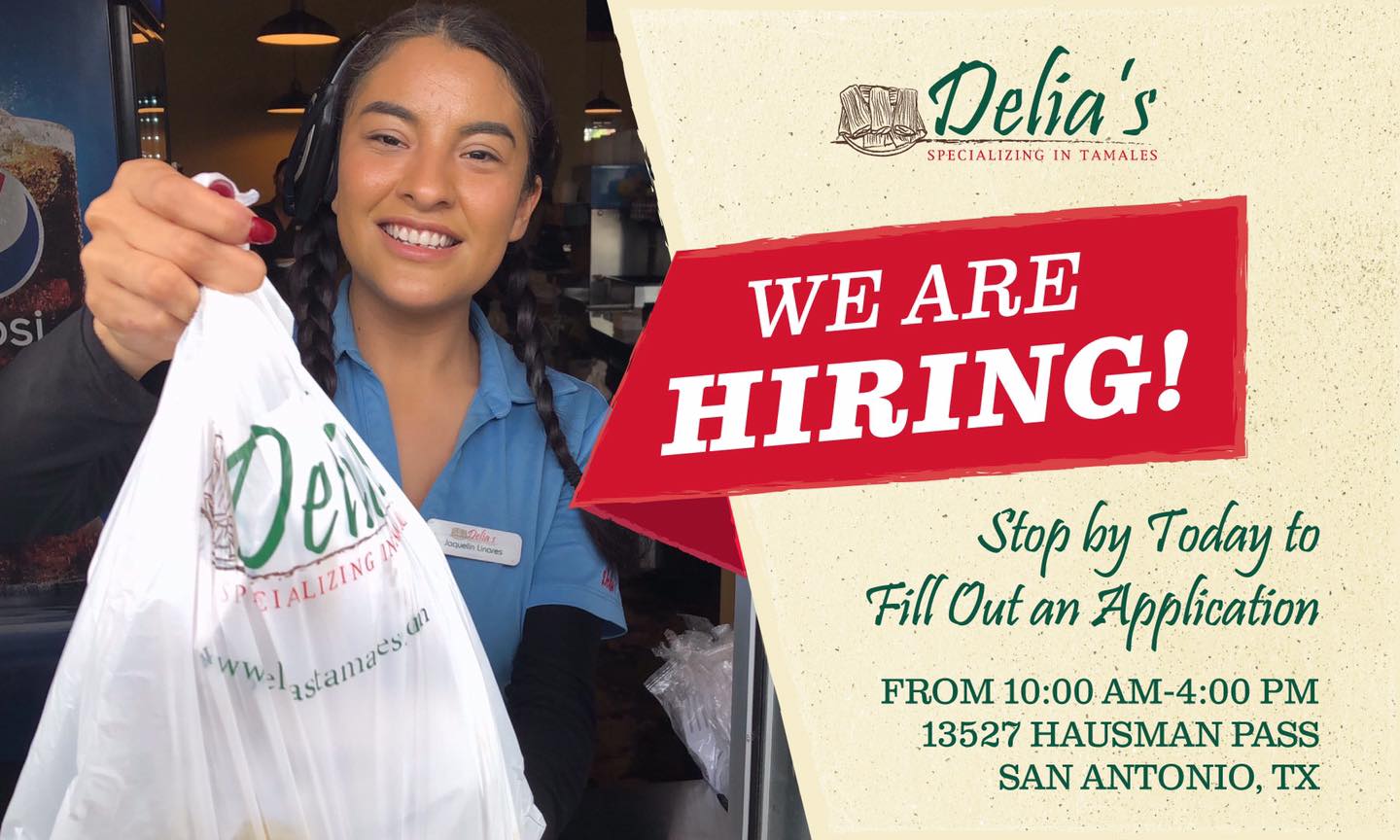 In 1998, Delia's opened its first location in South McAllen, and we haven't looked back since! With different locations throughout the Valley having been established up until 2012, we felt the time had come to introduce our tamales outside of the Rio Grande Valley with a new location. Our newest in San Antonio will offer everything Valley residents know and love, including a great dining experience, drive-thru service, and online orders!
Of course, San Antonians will get to enjoy every variety of tamales that we have to offer. You can choose the following:
Chicken
Pork
Beef
Bean
Spicy chicken
Spicy pork
Bean and jalapeno
Bean and cheese
Chicken and cheese
Cream cheese and jalapeno
And so many more!
Join Our Team!
At Delia's, we want everyone to enjoy tamales in San Antonio. Enjoy the best of our services and food in this beautiful city. If you're a hardworking and positive individual (that also happens to love, love, love tamales!), then we'd love to have you on our team! Fill out an online application today!