Dia de los Muertos is a Mexican tradition celebrated on November 1st and 2nd, celebrating our loved ones who have passed. During this holiday, food is believed to entice the souls of your loved ones to visit. Friends and family celebrate by creating altars with photographs reliving memories of their loved ones, drinks, marigolds, and food staples, such as Delia's! If you are celebrating this year, we want to share 5 tamale combinations to add diversity to your altars.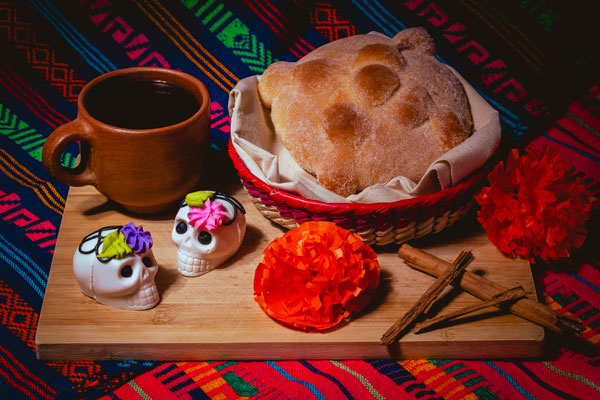 Pork Tamales and Pan de Muertos
Pan de Muertos, also known as Mexican bread of the dead, is a sweet bread baked during the weeks leading up to the holiday. Enjoy this pastry staple with a side of our delicious pork tamales!
Pan de Muertos is:
Spiced with ground anise.
Includes an orange glaze.
Is topped with bread in the shape of bones.

Chicken Tamales and Champurrados
Cozy up with a warm cup of champurrado alongside our popular chicken tamales! Champurrado is a traditional chocolate drink spiced with anise, piloncillo, cinnamon, and cloves.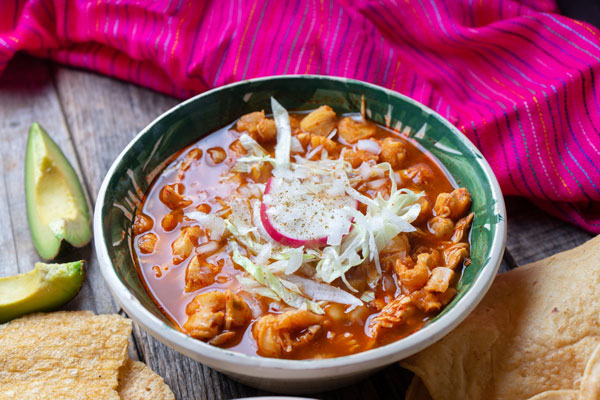 Corn Tamales and Posole
Posole is a hearty hominy-based stew that can be spiced with cumin, garlic, cayenne pepper and is enjoyed with our tasty corn tamales! Its main ingredients are:
White hominy
Pork shoulder, cubed
Ancho, arbol, and guajillo chiles
Sweet Cream Cheese Tamales and Calaveras (Sugar Skulls)
Calaveras, also known as sugar skulls, are sugary treats that are seen everywhere during this holiday. They are usually made from sugar or chocolate and a plethora of designs. Pair them with our sweet cream cheese tamales for a delightful treat!
Spicy Chicken & Cheese Tamales and Sopa Azteca
A warm bowl of sopa azteca alongside our spicy chicken and cheese tamales is a perfect combination to warm up your soul. This soup is usually made with:
Chicken
Ancho chiles
Avocados
Thinly sliced tortillas chicken
Order Tamales for Dia de los Muertos
Celebrate Dia de los Muertos with Delia's tamales! Order today from any of our seven locations, or order Delia's online! Send us a message if you have any questions.
Follow and tag us in your pictures on Twitter, Instagram, and Facebook with #DeliasTamales.